When you're researching for your next ride online, you want to seek out resources that allow you to get as close as you can to behind the wheel, buckling up, and going for a drive!
2017 Ram 1500 Review
2017 Ram 2500 Review
2017 Ram 3500 Review
2017 Ram ProMaster 1500 Review

2017 Jeep Compass Review 
2017 Jeep Patriot Review
2017 Jeep Cherokee Review
What you need is a quick-read digital resource that's specifically built for car seekers like you. What you need are Rock City CJDR's vehicle reviews.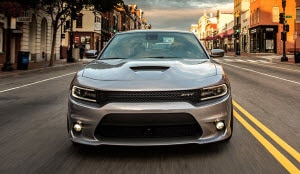 Our comprehensive, model-specific vehicle reviews dive into the top categories you want and need to learn about the most. And with relevant resources for all car brands carried in our new vehicle inventory, Chrysler, Jeep, Dodge, and Ram, you can conduct quality research across makes to find the model that best suits your needs. 
Where Rock City CJDR Vehicle Reviews Will Take You
Here are just a few of the places our in-depth vehicle reviews for CJDR models will take you!
      
Admiring From Afar-Chrysler, Jeep, Dodge, and Ram vehicles are notably easy on the eyes. Get a feel for each model's outer personality, including tidbits on its history or how it earned its signature look.
          
Behind the Wheel-Advanced mechanics and finely tuned elements combine to produce an engaging drive feel. By learning power outputs, efficiency estimates, and how the car handles, you can successfully simulate being in the driver's seat.
          
Cozied Up in the Back Seat-Our vehicle reviews will show you how roomy and well-equipped each sedan, truck, or SUV is, citing head- and legroom measurements, describing infotainment technology, and available trunk room.
          
In the Safety Know-Some reviews may introduce you to cutting-edge driver assistance technologies or go over crash-test safety scores as reported by the Insurance Institute for Highway Safety or the National Highway Traffic Safety Administration.
Select a Vehicle Review on This Page to Get Started
At Rock City CJDR in Little Valley, NY, we do everything we can to help local car shoppers in Little Valley, Olean, and Little Rock City track down the Chrysler, Jeep, Dodge, or Ram that will be the perfect match and our vehicle reviews help you do just that!
To get started, simply select the vehicle model on this page that you want to learn more about. Think you've found the one? Check out our online inventory of models and when you're ready, sign up for a test drive at 520 Rock City Street in Little Valley, NY.